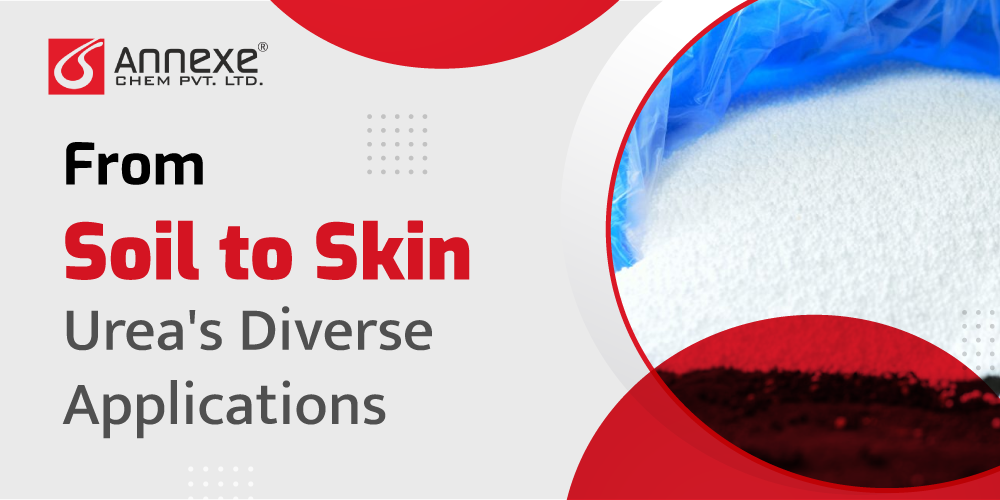 In the intricate tapestry of chemistry's contributions to human progress, few compounds have woven themselves into such diverse realms as urea. From the fertile fields of agriculture to the sterile halls of healthcare, urea stands as a testament to science's ability to transform the ordinary into the extraordinary. As a leading urea supplier, we at Annexe Chem Pvt. Ltd. continue to fuel industries with this remarkable compound, it's time we delve deeper into the multifaceted world of urea. The story of urea doesn't just reside in its applications; it's also about debunking myths and misconceptions that have arisen over time. As we embark on this journey, it's important to recognize that urea is more than a mere chemical formula. It's a symbol of innovation, a solution to global challenges, and a testament to human curiosity.
The Chemistry Behind Urea
Urea, a seemingly unassuming compound with a deceptively simple structure, holds a pivotal role across a wide array of industries. From its fundamental function as a nitrogen-rich fertilizer to its unexpected applications in healthcare and beyond, understanding the chemistry of urea is a gateway to comprehending its multifaceted influence. In this segment, we'll delve into the intricate world of urea's molecular structure, its synthesis process, and the intriguing tapestry of its physical and chemical properties.
Molecular Structure and Formula
Urea's molecular structure, with its elegant arrangement of atoms, belies its numerous applications. Composed of four hydrogen atoms, two nitrogen atoms, and two oxygen atoms, urea's chemical formula is NH₂CONH₂. This seemingly straightforward configuration is deceptive, as the arrangement of atoms forms the foundation for urea's remarkable versatility.
Urea Synthesis Process
The journey from raw materials to the creation of urea involves a fascinating process. Traditionally, urea was sourced from organic materials like urine, but today, modern industrial methods have transformed its production. The most prevalent process is the Haber-Bosch method, where ammonia and carbon dioxide react under high pressure and temperature to form ammonium carbamate. This intermediate compound is then dehydrated to yield urea.
Physical and Chemical Properties
Urea's properties are just as intriguing as its synthesis. It is a colorless, odorless crystalline solid that dissolves easily in water, making it an ideal substance for various applications. One of its defining features is its ability to form hydrogen bonds due to its hydrogen and oxygen atoms. This unique trait leads to urea's capability to dissolve a wide range of compounds, contributing to its effectiveness in agriculture, medicine, and industry.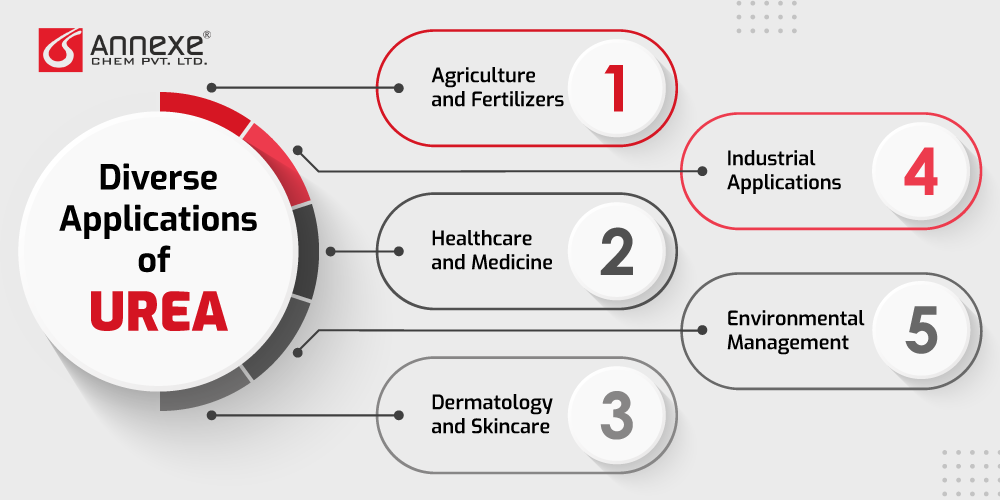 Diverse Applications of Urea
Urea's versatility knows no bounds. From nurturing crops to diagnosing health conditions, from enhancing skincare to contributing to industrial production, and from cleaning wastewater to improving air quality, urea's applications are as diverse as they are essential.
Agriculture and Fertilizers: One of the most well-known applications of urea is its role as a nitrogen-rich fertilizer. As a key source of nitrogen, urea supports plant growth and development by providing essential nutrients. Its versatility lies in its ability to release nitrogen slowly, ensuring a steady supply of nutrients to crops over time. This has made it a cornerstone of modern agriculture, boosting food production across the globe.
Healthcare and Medicine: Beyond the fields, urea finds a significant place in healthcare and medicine. The urea breath test, for instance, is a diagnostic tool used to detect Helicobacter pylori infection in the stomach, a leading cause of ulcers. Additionally, urea's presence in bodily fluids, particularly in blood and urine, serves as a valuable indicator of kidney function. The measurement of blood urea nitrogen (BUN) levels aids in diagnosing kidney-related issues and assessing overall health.
Dermatology and Skincare: Urea's hygroscopic nature, which enables it to absorb and retain moisture, has found applications in the realm of skincare. In various moisturizers, lotions, and creams, urea helps to lock in moisture, keeping the skin hydrated and supple. It's particularly effective for individuals with dry or sensitive skin conditions. Furthermore, its mild keratolytic properties make it useful in treatments for conditions like psoriasis and eczema.
Industrial Applications: Urea's influence extends deep into industrial sectors. In the production of plastics, urea acts as a raw material, contributing to the creation of durable and versatile products. It's also used in the manufacture of textiles, enhancing the dyeing process and improving the color fastness of fabrics. Urea-formaldehyde resins, born from urea's reaction with formaldehyde, find use in adhesives, particleboard, and molded products due to their strength and durability.
Environmental Management: Urea's role in environmental stewardship is gaining attention. In wastewater treatment, urea is employed to remove contaminants by enhancing the biological breakdown of organic matter. Additionally, in the realm of air quality, urea plays a pivotal role in selective catalytic reduction (SCR) technology. In this process, it reacts with nitrogen oxides in vehicle exhaust gases, converting them into nitrogen and water, thereby reducing harmful emissions.
As we've explored the breadth of its uses, it becomes evident that urea is a compound that harmonizes nature's cycles with human innovation, enriching our lives in ways we might not have imagined.
Challenges and Future Innovations
While urea's applications span a vast range of industries and disciplines, it's important to acknowledge that with great potential comes great responsibility. As we continue to harness the power of urea in various sectors, we also face challenges that demand innovative solutions.
Environmental Impact: Urea's pivotal role in agriculture has significantly boosted crop yields, but its misuse can have adverse environmental effects. The excessive use of urea-based fertilizers can lead to nitrogen runoff, contributing to water pollution and eutrophication in bodies of water. Balancing the need for increased food production with sustainable farming practices is a challenge that demands precision in fertilizer application and the adoption of agroecological approaches.
Health and Safety Concerns: Urea's presence in various products, such as skincare and cosmetics, has raised concerns among consumers. However, it's crucial to differentiate between industrial-grade urea and the lower concentrations used in personal care items. Clear communication and education are essential in dispelling misconceptions and ensuring that consumers can make informed choices about the products they use.
Sustainable Synthesis: The traditional Haber-Bosch method of urea production, while efficient, is energy-intensive and contributes to greenhouse gas emissions. Future innovations must focus on developing more sustainable synthesis methods that consume less energy and produce fewer environmental pollutants. Green chemistry principles and novel catalysts could potentially revolutionize the way we produce urea, aligning it with the growing demand for eco-friendly processes.
Precision Agriculture: As global populations continue to rise, the pressure to increase agricultural productivity intensifies. Precision agriculture, integrating technology and data analytics, holds the promise of optimizing fertilizer application. By tailoring fertilizer use to the specific needs of each crop and field, we can reduce waste and minimize environmental impact, all while maintaining or even enhancing yields.
Medical Diagnostics Advancements: In the realm of healthcare, ongoing research seeks to refine and expand the applications of urea diagnostics. Innovations that enhance the accuracy and accessibility of tests using urea could lead to earlier disease detection and more effective treatment plans. This holds particular promise for conditions related to kidney function and gastrointestinal health.
Circular Economy Initiatives: Urea's presence in various waste streams, from livestock waste to wastewater, presents an opportunity for waste valorization. Research into extracting urea from these sources and converting it into valuable products could contribute to a more circular economy, where waste is repurposed to create new resources.
In the intricate tapestry of chemistry's contributions to modern life, urea stands as a shining thread that connects diverse industries, challenges, and innovations. From its humble origins as a fertilizer to its far-reaching applications in healthcare, industry, and environmental management, urea's influence is nothing short of extraordinary.
At Annexe Chem Pvt. Ltd., we take pride in being a leading urea supplier in India. Our commitment to quality, sustainability, and responsible sourcing sets us apart as a leading urea supplier. Our dedication to innovation ensures that the urea you receive meets the highest standards, whether it's for agricultural needs, healthcare diagnostics, industrial applications, or environmental solutions.
Ready to Transform Possibilities into Reality? Get in touch today and let's unleash the true potential of Urea. Your journey of discovery starts now.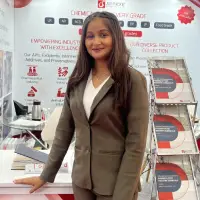 Akshita Patel
As an advocate for sustainability, Akshita is committed to driving positive change within the chemical industry. She actively seeks out environmentally friendly solutions and promotes the adoption of sustainable practices. Akshita believes that a balance between economic growth and ecological responsibility is crucial for the industry's long-term success. She is dedicated to finding innovative ways to minimize environmental impact while maximizing efficiency and profitability.
Related Blogs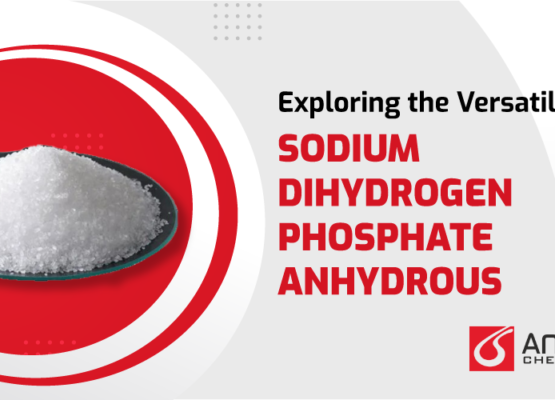 Sodium Dihydrogen Phosphate Anhydrous, also recognized as anhydrous monosodium phosphate or monosodium phosphate, is a significant.
READ MORE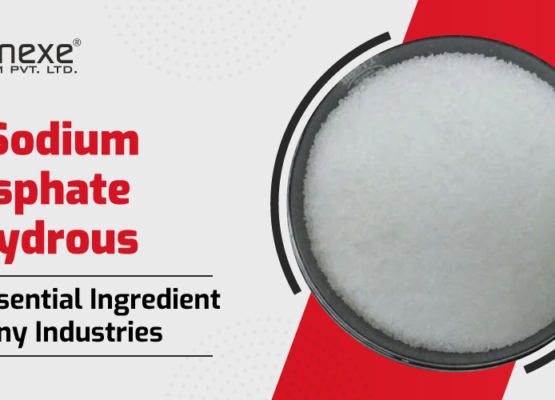 Tri-Sodium Phosphate Anhydrous, often abbreviated as TSP, is a versatile and crucial chemical compound with a.
READ MORE