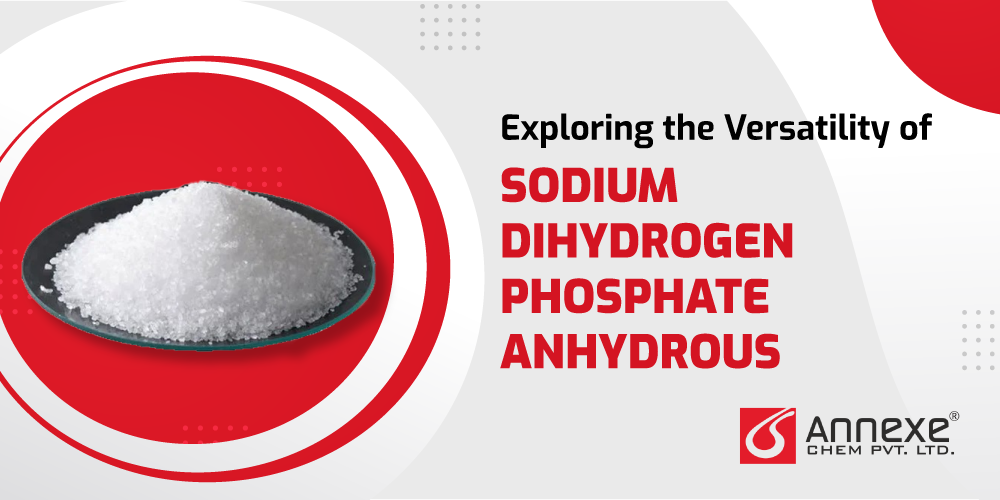 Sodium Dihydrogen Phosphate Anhydrous, also recognized as anhydrous monosodium phosphate or monosodium phosphate, is a significant chemical compound pivotal across diverse industries due to its adaptable traits and widespread applications. The distinctive molecular configuration of this compound underlies its exceptional attributes, establishing it as a valuable component within numerous sectors. Presenting itself as a white crystalline powder, Sodium Dihydrogen Phosphate Anhydrous showcases remarkable water solubility, rendering it invaluable in both liquid and solid formulations. Its molecular makeup uniquely positions it as a source of sodium cations and dihydrogen phosphate anions, essential elements for plant nourishment and diverse biochemical processes.
Chemical Structure and Formula
The chemical formula of Sodium Dihydrogen Phosphate Anhydrous is NaH2PO4. This compound consists of one sodium (Na) cation, one hydrogen (H) cation (which can also be referred to as a proton), one phosphate (PO4) anion, and one hydrogen phosphate (H2PO4) anion. The structure can be represented as follows:
HO
|
Na — HPO4
|
H
Physical Properties of Sodium Dihydrogen Phosphate Anhydrous
Appearance: Sodium Dihydrogen Phosphate Anhydrous typically appears as a white, odorless, and crystalline powder.
Solubility: It is highly soluble in water, making it suitable for aqueous solutions and formulations. This solubility allows for easy incorporation into various products.
Melting Point: The compound has a relatively high melting point, typically around 190-200°C (374-392°F). This property can be significant for processes that involve the heating or melting of the compound.
Density: The density of Sodium Dihydrogen Phosphate Anhydrous can vary depending on factors like crystal structure and particle size, but it generally falls within the range of 2.04 to 2.07 g/cm³.
Hygroscopicity: While the anhydrous form lacks water molecules, Sodium Dihydrogen Phosphate Anhydrous can still exhibit hygroscopic properties, meaning it tends to absorb moisture from the surrounding environment.
pH: In aqueous solutions, Sodium Dihydrogen Phosphate Anhydrous can act as a buffer, helping to maintain a relatively stable pH range. The specific pH range depends on the concentration of the compound and the other components in the solution.
Reactivity: Sodium Dihydrogen Phosphate Anhydrous is generally stable under normal conditions. However, it can react with strong acids or bases to form different salts and compounds.
Electrical Conductivity: In its molten state or when dissolved in water, the compound can conduct electricity due to the movement of ions.
Availability and Forms of Sodium Dihydrogen Phosphate Anhydrous in the Market
Annexe Chem is a leading manufacturer of Sodium Dihydrogen Phosphate Anhydrous based in India, dealing with meticulously formulated to meet the highest industry standards, ensuring exceptional quality and performance.
Powder or Crystalline Form: The most common form of Sodium Dihydrogen Phosphate Anhydrous is a fine white powder or crystalline solid. This form is versatile and can be easily incorporated into various formulations and processes.
Food and Pharmaceutical Grade: NaH2PO4 meeting specific purity and quality standards is available for food and pharmaceutical industries. It is used as a food additive, pH regulator, and buffering agent.
Technical Grade: This Sodium Dihydrogen Phosphate Anhydrous is used in industrial applications, such as water treatment, detergents, and metal treatment. It may have slightly lower purity compared to food or pharmaceutical grades.
Liquid Solutions: While the anhydrous form is a solid, Sodium Dihydrogen Phosphate can also be found in liquid solutions, often as part of buffered solutions used in laboratories, research, and some industrial processes.
Specifications and Certifications: Depending on the application, customers might seek products with specific specifications, such as purity levels, trace element content, or certifications like Kosher or Halal for food applications.
Usage of Sodium Dihydrogen Phosphate Anhydrous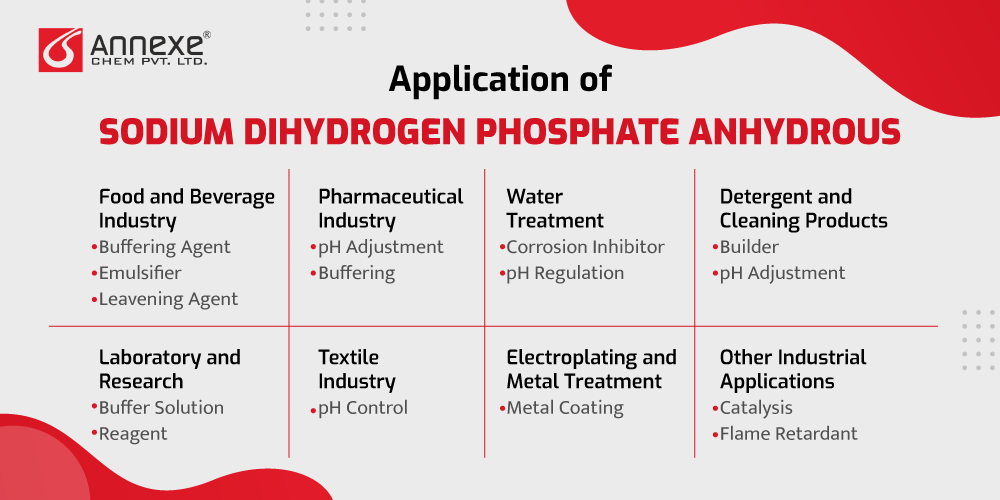 Food and Beverage Industry:
Buffering Agent: In the food and beverage industry, maintaining the correct pH is crucial for preserving product quality and stability. NaH2PO4 serves as a buffering agent by helping to resist changes in pH caused by acid or base additions. It is important in products like canned beverages, dairy products, and sauces, where pH control affects taste, texture, and shelf life.
Emulsifier: Many food products contain both oil and water components that naturally tend to separate. NaH2PO4 acts as an emulsifier, assisting in creating and stabilizing emulsions, such as salad dressings, mayonnaise, and sauces. It helps prevent oil and water from separating, resulting in a uniform and visually appealing product.
Leavening Agent: In baking, NaH2PO4 plays a role in leavening, the process that creates a light and airy texture in baked goods. When NaH2PO4 is combined with a base such as baking soda, it reacts to release carbon dioxide gas, which gets trapped in the dough or batter, causing it to rise and expand during baking.
Pharmaceutical Industry:
pH Adjustment: Pharmaceuticals often need specific pH conditions for stability and efficacy. NaH2PO4 is used to adjust the pH of formulations, ensuring that the active ingredients remain in their desired forms and that the medication is absorbed effectively by the body.
Buffering: Many pharmaceutical solutions are susceptible to pH changes due to external factors. NaH2PO4 is used to create buffer systems that maintain a constant pH, preventing sudden shifts that could negatively impact the stability and behavior of the medication.
Water Treatment:
Corrosion Inhibitor: In industrial water systems, corrosion can lead to equipment damage and reduced efficiency. NaH2PO4 is added to water as a corrosion inhibitor. It forms a protective layer on metal surfaces, preventing the corrosive effects of water and chemicals.
pH Regulation: Industrial processes often require specific pH levels to optimize reactions and prevent scale formation. NaH2PO4 helps regulate pH, ensuring that processes like water purification, chemical manufacturing, and waste treatment proceed smoothly.
Detergent and Cleaning Products:
Builder: In laundry and dishwashing detergents, NaH2PO4 serves as a builder. It forms complexes with metal ions present in hard water, preventing these ions from interfering with the cleaning process. This enhances the detergent's ability to remove stains and soils.
pH Adjustment: Cleaning solutions should be within a specific pH range to be effective. NaH2PO4 is used to adjust the pH of cleaning products, ensuring optimal cleaning power and preventing damage to surfaces.
Laboratory and Research:
Buffer Solution: NaH2PO4 is a common component in buffer solutions used in laboratories. These solutions help researchers maintain a stable pH environment for experiments involving enzymes, proteins, and other sensitive materials. Consistent pH is critical for accurate and reproducible results.
Reagent: In chemistry experiments and analytical procedures, NaH2PO4 can be used as a reagent. It might participate in reactions that yield useful products or insights for researchers.
Textile Industry:
pH Control: Dyeing processes in the textile industry require precise pH control for consistent color uptake and fixation. NaH2PO4 is added to dye baths to adjust the pH, enhancing the binding of dyes to the fabric fibers and resulting in vibrant and uniform coloration.
Electroplating and Metal Treatment:
Metal Coating: In electroplating, where a metal coating is applied to a substrate, NaH2PO4 can be included in plating baths. It aids in controlling the plating process, ensuring even deposition of the metal coating and improving the quality of the final product.
Other Industrial Applications:
Catalysis: In specific chemical reactions, NaH2PO4 might act as a catalyst, facilitating the reaction process and accelerating the conversion of reactants into products.
Flame Retardant: In some applications, NaH2PO4 can be used as a flame retardant additive in materials like plastics and textiles. It releases phosphorus compounds when exposed to heat, which can interrupt the combustion process and delay the spread of flames.
In all these applications, the concentration of NaH2PO4 and its mode of incorporation will depend on factors such as the desired effect, the specific industry regulations, and the characteristics of the materials being processed. Proper handling, storage, and compliance with safety guidelines are essential when using NaH2PO4 in industrial processes.

Future Trends and Developments
Green and Sustainable Applications: In line with growing environmental concerns, there might be increased interest in using NaH2PO4 in environmentally friendly and sustainable applications. It could include its use in eco-friendly cleaning products, water treatment processes with reduced chemical waste, and as a more sustainable alternative in various industries.
Advanced Food Preservation: With an increasing focus on natural and clean-label ingredients in the food industry, NaH2PO4 might find applications in advanced food preservation techniques that rely on pH regulation to extend shelf life without the use of traditional preservatives.
Biomedical and Pharmaceutical Innovations: Ongoing research could uncover new applications for NaH2PO4 in the biomedical and pharmaceutical fields. It might be utilized in innovative drug delivery systems, bio-compatible materials, and medical devices.
Nanotechnology and Catalysis: The use of NaH2PO4 as a catalyst or in nanotechnology applications could evolve, potentially leading to the development of more efficient catalytic processes and advanced nanomaterials with tailored properties.
Waste Water Treatment: As water scarcity becomes an increasing concern globally, the use of NaH2PO4 in advanced wastewater treatment technologies could grow, particularly for its role in corrosion control and pH regulation.
Smart Agriculture: As agriculture becomes more technology-driven, NaH2PO4 could be integrated into smart agriculture practices, such as precision farming, where pH control in irrigation water and nutrient solutions is critical for optimal crop growth.
Functional Food and Nutraceuticals: The food industry's interest in fortifying products with functional ingredients for health benefits might lead to the incorporation of NaH2PO4 into functional foods and nutraceuticals due to its mineral content.
Regulatory and Safety Considerations: As regulatory frameworks evolve, the usage of NaH2PO4 in various industries might be subject to tighter regulations or standards aimed at ensuring safety, environmental compatibility, and proper labeling.
New Synthesis Methods: Research might uncover new and more efficient methods for synthesizing NaH2PO4, leading to improved cost-effectiveness and reduced environmental impact.
Collaborative Research: Collaboration between academia, industry, and research institutions could lead to innovative applications and technologies involving NaH2PO4, addressing diverse challenges across different sectors.
Whether you operate within the food industry, or agriculture, or are navigating industrial processes, Sodium Dihydrogen Phosphate Anhydrous opens a realm of opportunities. Uncover its versatile applications, elevate your product offerings, and actively contribute to sustainable practices. Begin this transformative path today with Annexe Chem Pvt. Ltd.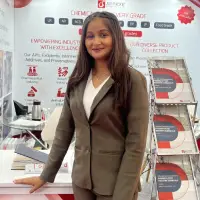 Akshita Patel
As an advocate for sustainability, Akshita is committed to driving positive change within the chemical industry. She actively seeks out environmentally friendly solutions and promotes the adoption of sustainable practices. Akshita believes that a balance between economic growth and ecological responsibility is crucial for the industry's long-term success. She is dedicated to finding innovative ways to minimize environmental impact while maximizing efficiency and profitability.
Related Blogs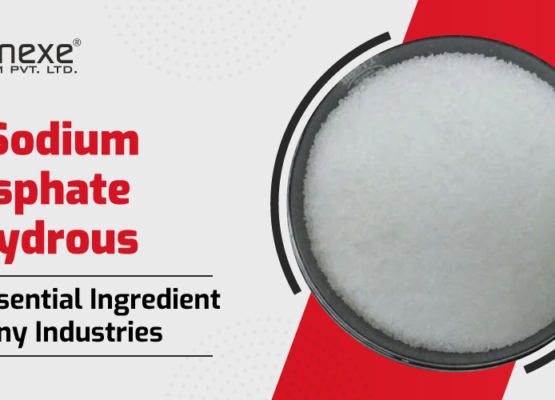 Tri-Sodium Phosphate Anhydrous, often abbreviated as TSP, is a versatile and crucial chemical compound with a.
READ MORE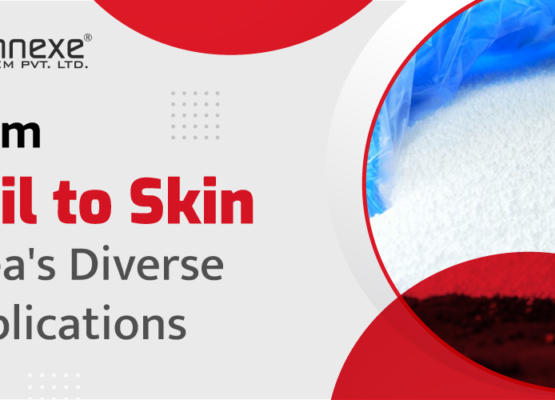 In the intricate tapestry of chemistry's contributions to human progress, few compounds have woven themselves into.
READ MORE