FDA-GMP Certified Manufacturer in India | Pharma & Food Industry Chemicals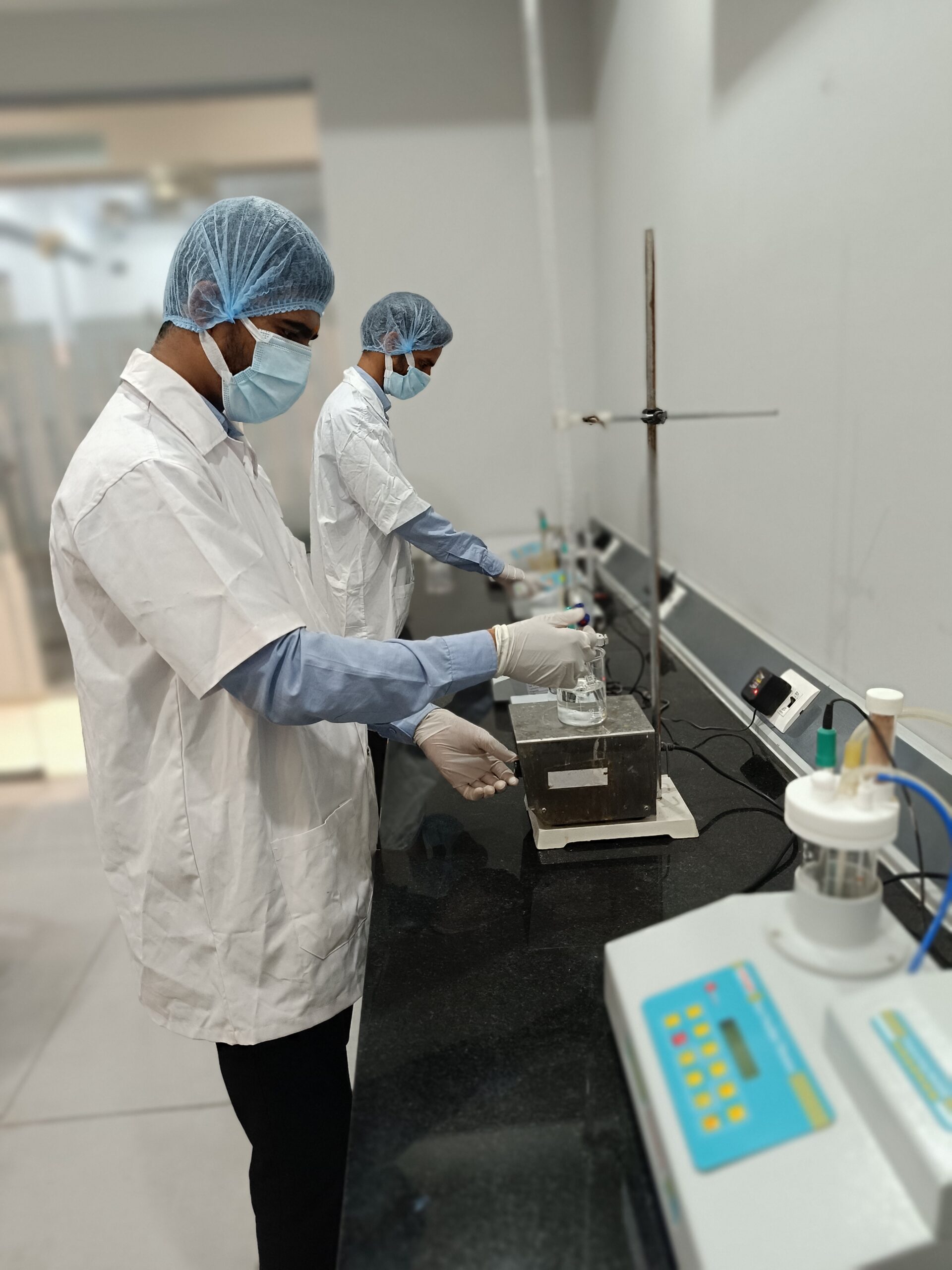 Unleashing the Potential of APIs, Intermediates, and Excipients
A FDA-GMP Certified Manufacturing Facility
Annexe Chem Private Limited has been involved in the chemicals business since 2001. We initially dealt in laboratory, small and semi-bulk chemicals under the name Sigma Chemicals, gaining significant market awareness and creating a great reputation. In 2008, we founded Annexe Chem Private Limited, and since then, we pride ourselves on offering high-quality fine chemicals. Our advanced technology ensures that our products are packaged with utmost care to maintain their composition.
Our success stems from our wide range of quality products manufactured in a state-of-the-art FDA-GMP facility. Furthermore, we offer competitive prices and timely deliveries through our well-established distribution network.
Read More
We're thrilled to share with you the exciting lineup of exhibitions that our company will be attending in the coming months. These are fantastic opportunity for us to connect with industry professionals, showcase our latest products, and engage with our valued customers. Mark your calendars and join us at these remarkable events:

CPHI India 2023
Date : 28-30 November 2023
Location : India Expo Mart, Noida, Delhi
Hall : 1A | Stall : 1A. P08
This is the ideal event for businesses looking to take advantage of the newest trends and advances that the pharmaceutical industry looks more and more to India for high-quality, affordable pharmaceutical solutions.
Envision Pharma's Evolution with Annexe Pvt. Ltd. at CPHI India 2023

GlobalChem Expo 2023
Date : 21 - 22 December 2023
Location : Mumbai
Stall No : B3
Discover, network, and innovate at GlobalChem Expo 2023 – the premier event for the Chemical Industry. Join Annexe Chem to explore how we can collaborate and shape a future together.
Have a Look at Our New GMP Plant Situated at Manjusar, Vadodara, Gujarat.
Welcome to Annexe, where innovation meets excellence in pharmaceutical and food manufacturing. Our brand-new FDA-GMP facility represents the pinnacle of cutting-edge technology and precision. Equipped with an in-house GLP-certified laboratory and R&D facility, we ensure meticulous quality control and pioneering advancements in every product.
Our 3000 MT/year manufacturing facility, nestled at the heart of the chemicals industry, offers an ideal environment for innovation and collaboration. With a 30-ton HVAC system and 3-micron filtered air, we maintain optimal conditions for hygiene and production. Trusted by over 400 industry leaders, Annexe stands as a symbol of reliability and top-tier quality. Join us in revolutionizing pharmaceutical and food production, setting new industry standards in the pursuit of excellence.
We take pride in offering a high-quality selection of Pharma Excipients & APIs. Our commitment to excellence extends beyond manufacturing to advanced packaging techniques, ensuring product integrity.

What Our Customers Say About Us