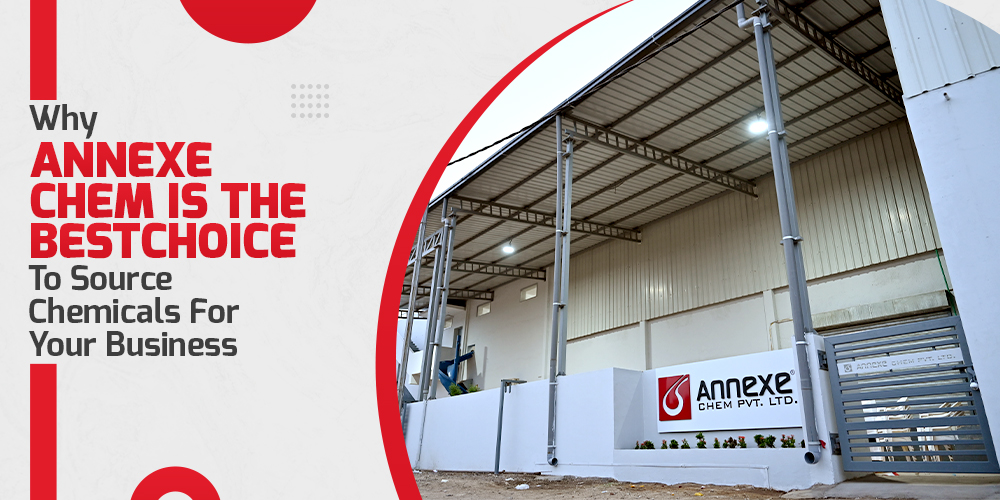 Founded in 2008, Annexe Chem Private Limited deals with manufacturing a wide range of Pharma APIs, Excipients & food industry chemicals in LR, AR, ACS, IP, BP, USP, EP, JP, and Food grades as per customers' requirements. We offer a qualitative range of pharma & food chemicals. Along with the manufacturing, almost care is taken for packaging products using advanced technology to retain the formation of the product. We take pride in calling ourselves top pharma excipients manufacturers in India.
It's crucial to understand the many grades available while working with chemicals and reagents in the lab. Knowing which is best for your needs can make a significant difference in quality, safety, and cost because not all chemicals and reagents are equal.
For several reasons, selecting the proper chemical or reagent grade is essential. One is that depending on your application and how stringent your requirements are, utilizing a low-purity grade can result in low-quality outcomes. Selecting a quality that is too low might lead to noncompliance and safety issues, especially in settings where food or medicines are used. Moreover, repeating procedures or dealing with expenditures associated with equipment loss or replacement can result in higher costs. On the other hand, choosing a greater purity grade than necessary will result in unneeded expensive prices.
Our top goal when you pick Annexe Chem is your peace of mind. We are the best approach to getting chemicals without any fuss, whether you are searching for Pharma APIs, Excipients & food industry chemical manufacturers in India. As a business owner, you understand the importance of finding reliable suppliers for your company's products. When sourcing chemicals for your business, you need a partner that you can trust to deliver high-quality products on time and at competitive prices. In this blog, we will explore why Annexe Chem is the best choice to source chemicals for your business.
Why Annexe Chem Pvt. Ltd.?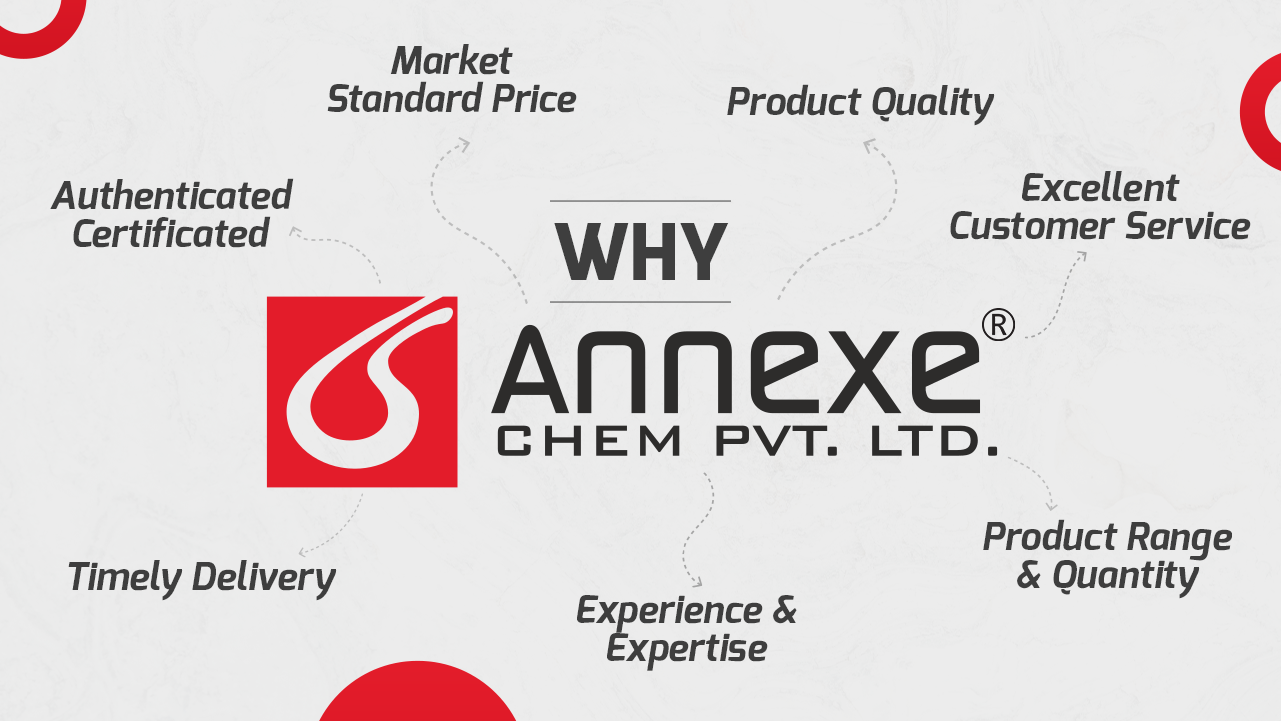 Product Quality:

Although there are undoubtedly hundreds of factors to take into account when purchasing a chemical, nothing is as appealing as the chemical's quality. Assume that you have located a renowned supplier nearby who is willing to provide excellent service and a fantastic pricing deal, but the chemical is not as pure as you desire. The chemical's lower purity standards are categorically unacceptable since they will impair the overall quality of the finished product and eventually cause a decline in sales and brand value. Annexe Chem is your best option if you are concerned about the quality of the chemicals you plan to purchase. You can be guaranteed to get your money back because it is so secure if the chemical you bought doesn't meet your purity standards. The hassle-free process of Annexe Chem makes it simple and safe to purchase chemicals.

Market Standard Price:

We understand that pricing is a crucial factor for businesses when choosing suppliers. That's why we offer competitive pricing on all our chemical products. The price says a lot about the provider and the product. Pricing chemicals correctly offers a chance to draw customers and adjust to changes in the market. A reasonable price range can also aid businesses in expanding their clientele and boosting their volume of sales. Our large-scale manufacturing facilities allow us to quote the best possible prices, which we pass on to our customers. By choosing us as your chemical manufacturer, you save money on your chemical purchases without compromising on quality.

Product Range & Quantity:

We offer a wide range of chemical products to meet the needs of businesses across various industries. From pharma industry chemicals to food industry chemicals, we have a comprehensive range of products to choose from. Our team of experts can also work with you to create custom blends to meet your specific requirements. This makes us a one-stop shop for all your chemical needs.

Authenticated Certificates:

You could lose money if you trust an unreliable chemical supplier. It is crucial to examine the certificates to establish their reliability to prevent any harm brought on by an unidentified vendor or vendor product. Annexe Chem holds top certifications from accredited authorities like FDA approval (FORM 25), Good Manufacturing Practice Certificate, Good Laboratory Practice Certificate, FSSAI, ISO 9001:2015, etc.

Timely Delivery:

We understand that timely delivery is critical for businesses to operate efficiently. That's why we have established a reliable supply chain network that ensures prompt delivery of our products. We have an experienced logistics team that can handle all your shipping needs, whether you require standard or expedited delivery. Apart from this, we maintain a minimum ready stock for all our products, which helps with effective timely delivery. This ensures that you receive your chemical products on time, every time.

Excellent Customer Service:

We take pride in providing excellent customer service to our clients. Our team of experts is always available to answer any questions you may have and provide technical support when needed. We also offer personalized solutions to meet your unique needs. Our commitment to customer service ensures that you have a positive experience when working with us.

Experience & Expertise:

Our company has years of experience manufacturing chemicals from reputable brands around the world. We have a team of experts who understand the complexities of the industry and are dedicated to providing our customers with the best products and services. Our team of professionals is well-versed in regulatory requirements, quality standards, and supply chain logistics, ensuring that our customers receive safe and reliable chemical products.
Now that we have given you all convincing reasons to buy industrial chemicals, what are you waiting for? We are an FDA-GMP Certified Manufacturing Facility with high-quality chemicals at a standard market rate. With more than 350 products and 15+ years of experience, Annexe Chem Pvt. Ltd. is the best choice for any chemical requirements. Contact us today for Pharma APIs, Excipients & food industry chemicals.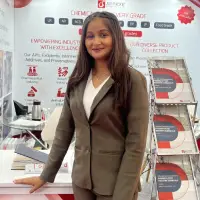 Akshita Patel
As an advocate for sustainability, Akshita is committed to driving positive change within the chemical industry. She actively seeks out environmentally friendly solutions and promotes the adoption of sustainable practices. Akshita believes that a balance between economic growth and ecological responsibility is crucial for the industry's long-term success. She is dedicated to finding innovative ways to minimize environmental impact while maximizing efficiency and profitability.