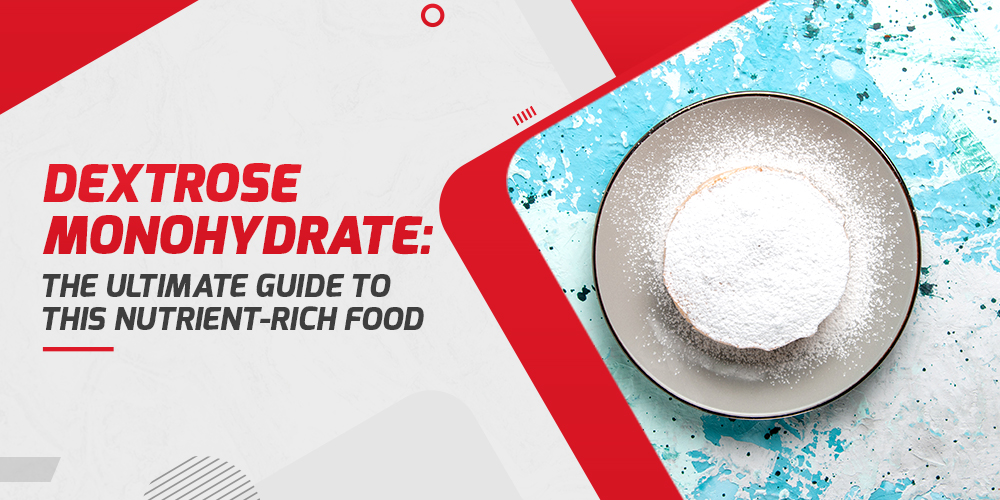 Dextrose Monohydrate is a simple sugar made from corn starch or other starches. It is also known as glucose or corn sugar. It is chemically identical to glucose and is used as a sweetener in food & drinks and medical treatments. Dextrose Monohydrate is a crystalline powder that is soluble in water and has a sweet taste. It is also commonly used in baking, candy making, beverages, and other food products. In the medical field, it is used to treat dehydration and low blood sugar levels, and it is also used in intravenous (IV) solutions to provide energy to patients who are unable to eat or drink.
What Are the Benefits of Eating Glucose Monohydrate?
Glucose monohydrate is a simple sugar that is commonly used in the food industry as a sweetener and an energy source. Here are some potential benefits of consuming glucose monohydrate:
Provides Quick Energy

: Glucose monohydrate is rapidly absorbed by the body and can provide a quick source of energy. It is often used by athletes and fitness enthusiasts as a pre-workout supplement to enhance performance and endurance.

Improves Exercise Recovery

: Consuming glucose monohydrates after exercise can help replenish glycogen stores in the muscles, which can improve recovery and reduce fatigue.

Supports Brain Function

: Glucose is the primary fuel source for the brain, and consuming glucose monohydrate can help improve cognitive function and mental clarity.

May Improve Insulin Sensitivity

: Some research suggests that consuming glucose monohydrate in moderation may help improve insulin sensitivity, which can benefit individuals with type 2 diabetes.

Versatile Ingredient

: Glucose monohydrate is a versatile ingredient used in various food and beverage products to improve flavour, texture, and nutritional value.
It is important to note that consuming excessive amounts of glucose monohydrate can lead to health consequences, such as weight gain, increased risk of diabetes, and tooth decay. It is recommended to consume glucose monohydrates in moderation as part of a balanced diet.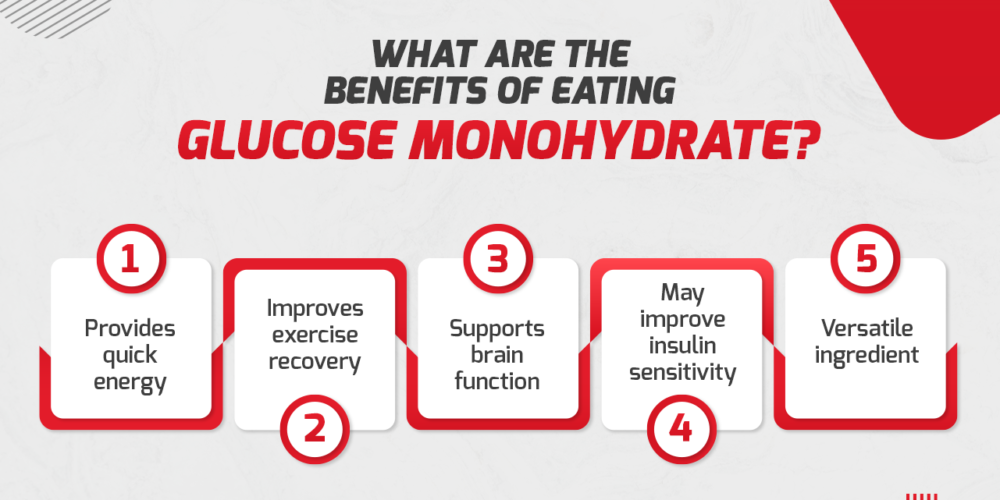 Why is Dextrose Monohydrate a Good Option for Long-Term Fitness?
Dextrose Monohydrate is a simple sugar that is often used as a supplement by athletes and fitness enthusiasts to support their energy needs during long-term exercise and physical activity. Here are a few reasons why dextrose monohydrate may be a good option for long-term fitness:
Rapid absorption

: Dextrose monohydrate is a fast-acting carbohydrate that is rapidly absorbed into the bloodstream, providing a quick energy source to the body.

Helps to replenish glycogen stores

: During long-term exercise, the body's glycogen stores can become depleted, leading to fatigue and decreased performance. Dextrose monohydrates can help to replenish these stores, allowing athletes to maintain their energy levels and endurance for long periods.

Enhances recovery

: Consuming dextrose monohydrate after a workout can help to enhance recovery by stimulating the release of insulin, which helps to transport nutrients like glucose and amino acids to the muscles for repair and growth.

Versatile

: Dextrose monohydrate is a versatile supplement that can be easily added to pre-workout or post-workout shakes or even used during exercise to maintain energy levels.
However, it is important to note that while dextrose monohydrate can be a beneficial supplement for long-term fitness, it should be used in moderation and as part of a well-balanced diet. Consuming too much sugar, even in the form of dextrose monohydrate, can lead to health effects such as weight gain and an increased risk of diabetes. It is necessary to consult with a healthcare professional or registered dietitian before incorporating dextrose monohydrate or any other supplement into your diet.
Concluding,
The myofibrillar protein- Dextrose Monohydrate can extend your life. You can improve your long-term fitness while lowering the hazards linked with Dextrose Monohydrate ingestion by consuming it. The possible hazards and advantages of this protein require further study. Even so, it's a wonderful choice for people who want to live longer.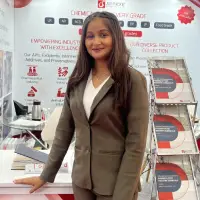 Akshita Patel
As an advocate for sustainability, Akshita is committed to driving positive change within the chemical industry. She actively seeks out environmentally friendly solutions and promotes the adoption of sustainable practices. Akshita believes that a balance between economic growth and ecological responsibility is crucial for the industry's long-term success. She is dedicated to finding innovative ways to minimize environmental impact while maximizing efficiency and profitability.