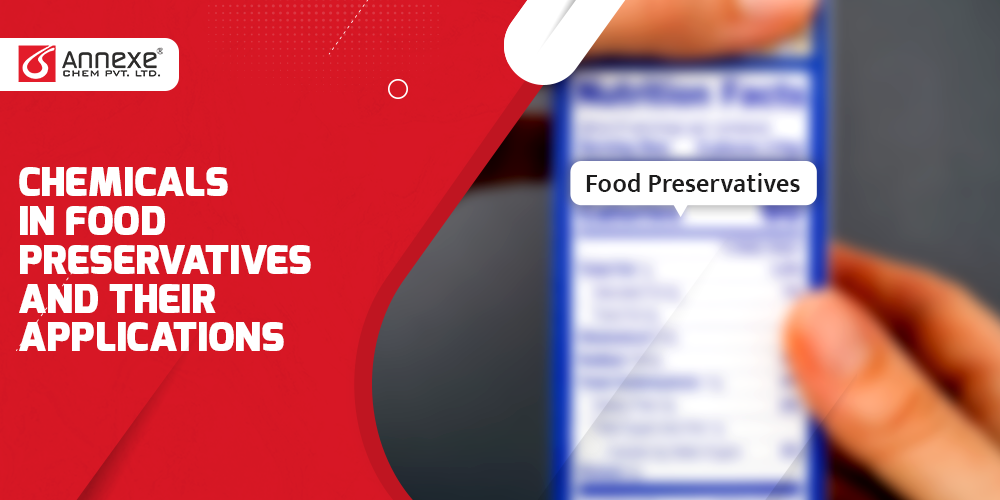 Food preservatives are substances added to food products to prevent spoilage, maintain freshness, and extend their shelf life. These substances inhibit the growth of bacteria, yeasts, moulds, and other microorganisms that can cause foodborne illnesses or spoilage. By employing chemicals as preservatives, the food industry has gained valuable tools to ensure food safety and quality throughout the production and distribution processes.
Modern Food Industry & Chemical Food Preservatives
In the modern food industry, food preservation plays a vital role in ensuring that food products reach consumers in a safe and desirable condition. Chemical food preservation methods have significantly contributed to addressing challenges associated with food spoilage, transportation, and storage. By utilizing preservatives, the industry can reduce food waste, extend product availability, and maintain nutritional value and sensory characteristics.
Introduction to Chemicals Used as Food Preservatives
Chemicals used in the food industry as preservatives encompass a diverse range of compounds. These chemicals are carefully selected and approved for their effectiveness in inhibiting microbial growth, preventing enzymatic reactions, and maintaining product quality. Different types of preservatives are used based on the specific needs of various food products, including processed foods, beverages, and baked goods.
Common List Of Food Preservatives In India
Sodium Benzoate
Properties and Characteristics
Sodium benzoate is a white crystalline powder with a slightly sweet taste. It is highly soluble in water and commonly available in its sodium salt form.

This preservative has a low pH tolerance, making it suitable for use in acidic food and beverage products.
Applications in Food Preservation
Sodium benzoate is widely used in the food industry to inhibit the growth of yeast, mould, and bacteria.

It is commonly found in carbonated drinks, fruit juices, pickles, salad dressings, and jams to extend their shelf life and maintain their freshness.
Safety Considerations
Sodium benzoate has been extensively studied and approved for use in food products by regulatory authorities.

However, it is important to note that when combined with certain ingredients, such as citric acid, sodium benzoate can form benzene, a potential carcinogen. Regulatory guidelines and manufacturing practices ensure that the use of sodium benzoate remains within safe limits to prevent the formation of benzene.
Nitrites and Nitrates
Properties and Characteristics
Nitrites and nitrates are naturally occurring compounds that can also be synthesized for use as food preservatives.

Nitrites are typically used in the form of sodium nitrite, while nitrates are often used as potassium nitrate.
Applications in Food Preservation
Nitrites and nitrates are primarily used in the preservation of cured and processed meats, such as bacon, ham, and sausages.

They contribute to the characteristic pink colour, distinct flavour, and inhibition of bacterial growth in these products.
Safety Considerations
The use of nitrites and nitrates in food preservation is strictly regulated due to potential health risks.

When used in excessive amounts or improperly processed, nitrites can react with amines in foods to form nitrosamines, which are considered carcinogenic.

To ensure safety, regulations specify maximum limits for nitrite levels in cured meats, and manufacturers must adhere to specific guidelines and use nitrites in combination with other ingredients, such as ascorbic acid or erythorbic acid, which inhibit nitrosamine formation.
Sulfites
Properties and Characteristics
Sulfites, including sulfur dioxide, are naturally occurring compounds that can also be produced synthetically.

Sulfur dioxide is a colourless gas with a pungent odour and is highly soluble in water.
Applications in Food Preservation
Sulfites are commonly used as preservatives in various food products, including dried fruits, wine, beer, and processed foods.

They help maintain colour, inhibit browning, control microbial growth, and act as antioxidants in these products.
Safety Considerations
While sulfites are generally recognized as safe, they can trigger allergies or sensitivity reactions, particularly in individuals with asthma.

Regulations require proper labelling to inform consumers about the presence of sulfites in food products, allowing those with sulfite sensitivities to make informed choices.
Sorbic Acid
Properties and Characteristics
Sorbic acid is a naturally occurring compound found in certain fruits, such as berries, or can be synthetically produced.

It is a white crystalline powder with a characteristic odour.
Applications in Food Preservation
Sorbic acid is commonly used as a preservative in baked goods, cheeses, beverages, and processed meats.

It helps inhibit the growth of moulds, yeasts, and some bacteria, extending the shelf life of these products.
Safety Considerations
Sorbic acid has been approved for use in food products and is generally considered safe.

However, excessive consumption may cause gastrointestinal discomfort in some individuals.

Adherence to recommended usage levels and regulatory guidelines ensures the safe use of sorbic acid in food preservation.
By understanding the properties, applications, and safety considerations of these common chemical preservatives, the food industry can effectively utilize them to ensure food safety, extend shelf life, and maintain the quality of various food products.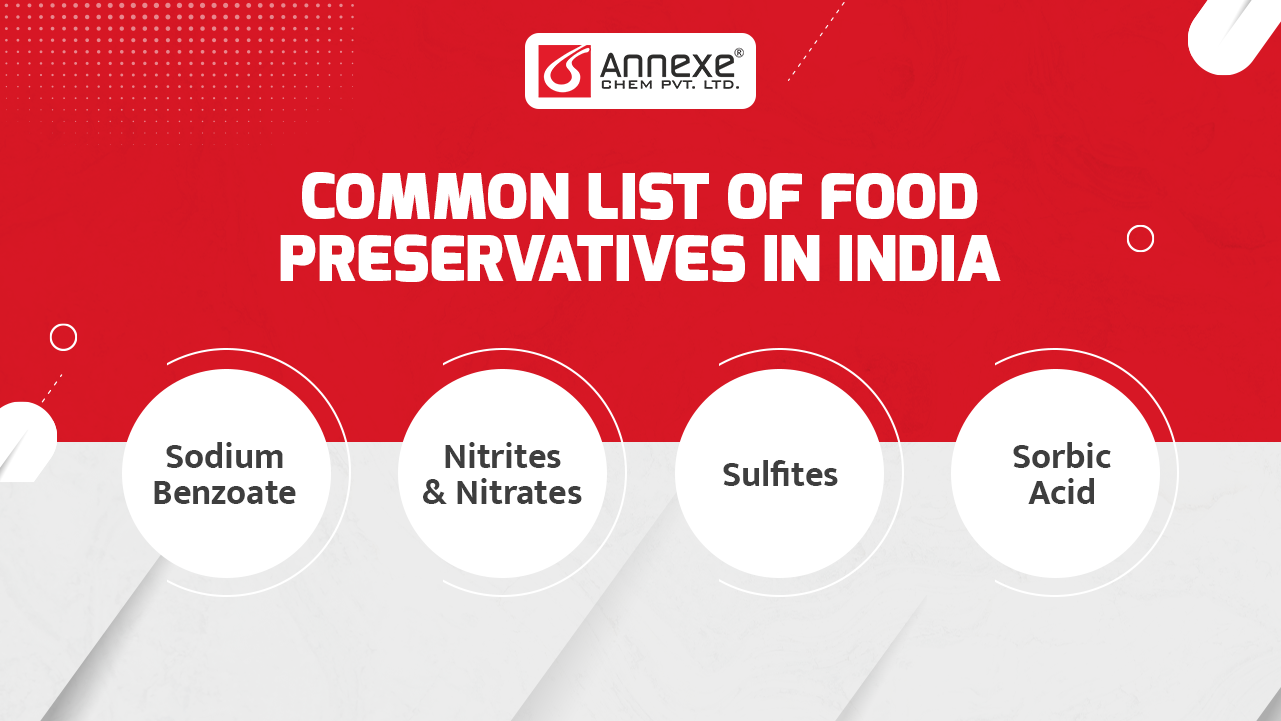 Regulation and Safety Considerations
Government Regulations on Food Preservatives
Government regulatory bodies, such as the FDA in the United States and the EFSA in the European Union, establish regulations and guidelines for the use of food preservatives.

These regulations ensure that preservatives used in food products are safe, effective, and within acceptable limits.
Acceptable Daily Intake (ADI) and Maximum Residue Limits (MRL)
ADI refers to the estimated amount of a food additive, including preservatives, that can be consumed daily over a lifetime without adverse health effects.

MRL specifies the maximum allowable residue levels of preservatives in food products to ensure consumer safety.

Regulatory authorities set ADI and MRL based on extensive toxicological studies and risk assessments.
Potential Health Risks and Controversies
While preservatives undergo rigorous safety assessments, some concerns and controversies have arisen regarding their potential health risks.

For example, certain preservatives, when combined with specific ingredients or under certain conditions, may lead to the formation of potentially harmful substances, such as benzene or nitrosamines.

Regulatory bodies continuously monitor scientific research and conduct risk assessments to address any potential health risks associated with preservatives.
Labelling Requirements for Food Products
Labelling requirements mandate that food products indicate the presence of specific preservatives to inform consumers and allow them to make informed choices.

Manufacturers must accurately list the preservatives used, either by their specific names or their corresponding E-numbers, on the product labels.

Additionally, labelling may include allergy warnings for preservatives known to cause allergic reactions in some individuals.
By enforcing government regulations, establishing ADI and MRL, addressing potential health risks, and implementing labelling requirements, regulatory bodies ensure the safe use of food preservatives and enable consumers to make informed decisions about the products they consume. These measures contribute to maintaining food safety and protecting public health.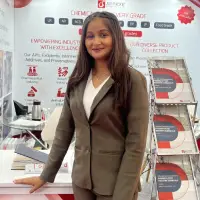 Akshita Patel
As an advocate for sustainability, Akshita is committed to driving positive change within the chemical industry. She actively seeks out environmentally friendly solutions and promotes the adoption of sustainable practices. Akshita believes that a balance between economic growth and ecological responsibility is crucial for the industry's long-term success. She is dedicated to finding innovative ways to minimize environmental impact while maximizing efficiency and profitability.
Related Blogs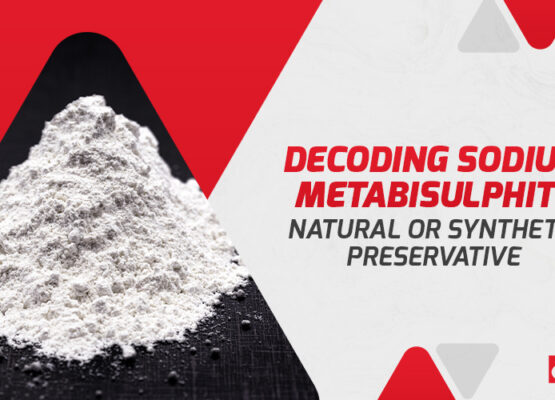 What is Sodium Metabisulphite? Sodium metabisulfite is a chemical compound with the formula Na2S2O5. It is.
READ MORE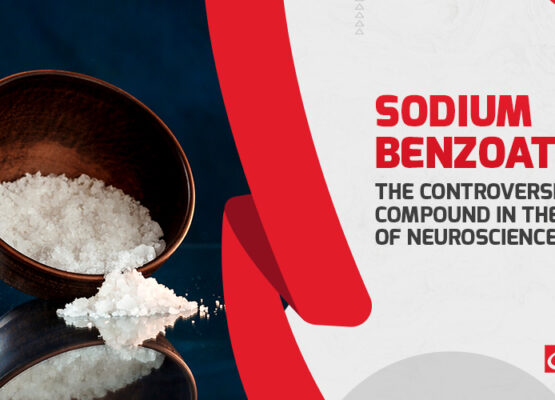 What is Sodium Benzoate? Sodium benzoate is a salt derived from benzoic acid. It is commonly.
READ MORE